A train stop in the Premier League after pipping more than 18 teams in the Championship to gain that train-ride, deserves plenty of accolades and soaring cheers.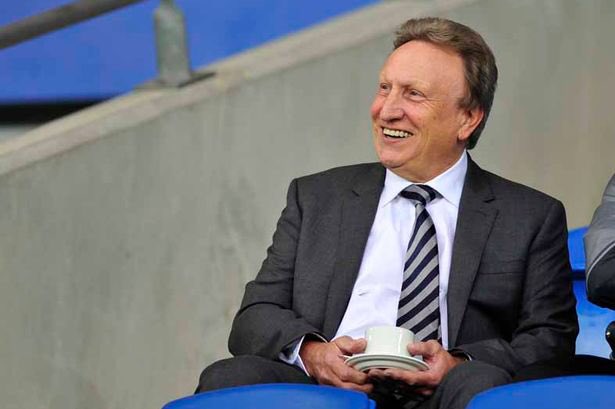 But two draws and six losses in your new league debut, will definitely cause eyes to roll, and spark a defiant impatience among fans.
Neil Warnock's Bluebirds may have been tipped to begin a healthy start to the Premier League campaign, but they were overwhelmed by their first few games and managed to draw twice, before their infamous 4-2 win against Fulham, that shoved them up a tiny bit, away from the relegation zone.
Twenty four hours before the pulsating encountered, Warnock had wagered against Cardiff City making it in the crazy tides of the Premier League storm.But his players proved him wrong, going ahead to nick in two goals just in time, to mark their first win of the season.
It ended their win droughts, ending their run of five successive defeat. The atmosphere was filled with loud cheers and relief at the sound of the final whistle.
Kadeem Harris was wrapped in a small pooled of blue figures after his fourth goal, and manager after the encounter, confessed that it was their season.
For Warnock, the crowd got what they came for–a worthy victory.
Winning until this stage of the Premier League competition meant one thing–consider your team knocked out of the Premier League race.
But "we've waited a long time…" says Warnock, would is undeterred.
The Jurassic theme song blared across the Cardiff City Stadium, after the full time whistle.
And that will give a big boost to the Blue Birds, as Warnock is sure they can "pip" four or five clubs this season.
Cardiff City are not dead or buried, according to the national media, and their comeback against the Cottagers mean they are well girded to ride the storm.