Merseyside giants Liverpool still have a lot of work to do if they want to win their first Carabao Cup title since they saw off Cardiff City. It has been almost ten years since Liverpool beat Cardiff City on penalties to win the 2012 edition of the competition.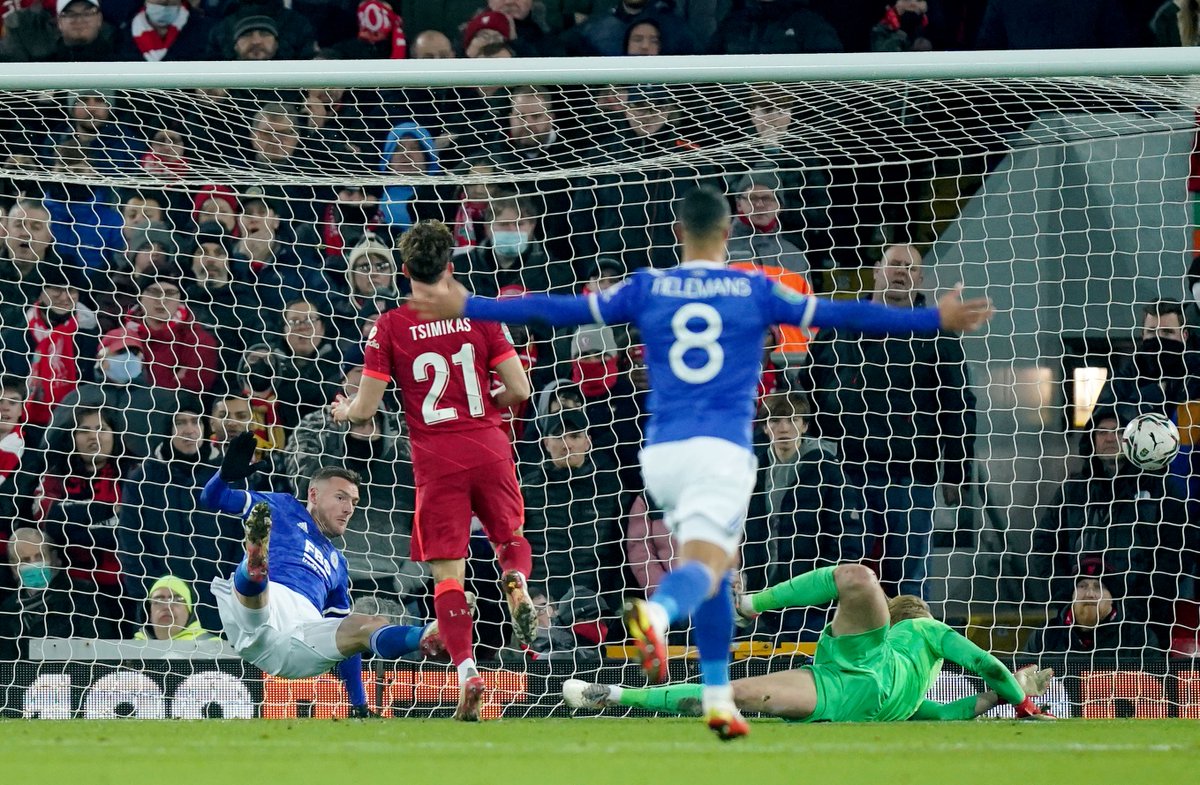 Liverpool legend Kenny Dalglish 'King Kenny was the man in the dugout when the club saw off Cardiff City via the dreaded penalty shootout after the two teams shared four goals at the end of extra time.
The Reds moved a step closer to the Carabao Cup title by seeing off stubborn Leicester City on penalties on Wednesday after the two teams played out a 3-3 draw. The Merseysiders had to come from 2-0 and 3-1 down in the first half to score twice in the second 45 minutes and tie the game to force the dreaded penalty shootout.
Liverpool went behind twice in four minutes to a brace from retired England player Jamie Vardy. As at the 13th minute, Leicester City had established a 2-0 lead with the brace from Vardy. The Reds then pulled one back via former Southampton and Arsenal player Alex Oxlade-Chamberlain scored on 19 minutes. Fourteen (14) minutes later, James Maddison restored the two-goal lead for Liverpool as the hosts were heading out of the competition as at the half-time break. They picked themselves up in the second half to score two goals through substitute Diogo Jota and Japan international Takumi Minamino.
Liverpool then went on to win 5-4 on penalties to seal a last four meeting with North Londoners Arsenal as far as the Carabao Cup is concerned. On their part, Arsenal went through to the last four by beating League One giants Sunderland 5-1 thanks to the treble from Eddie Nketiah plus goals from Charlie Patino and Nicholas Pepe.